Thursday, January 12th, 2012
(Huffington Post) Minhee Cho went to Papa John's for some fast food goodness. Little did she know, she would get it served with a side of racism.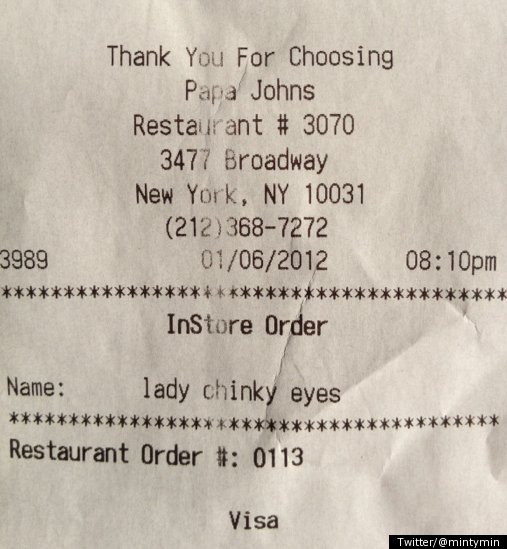 At around 12:30 p.m. today, Papa John's customer Minhee Cho tweeted a photo of a receipt she received at a Papa John's restaurant in uptown, New York City.
In it, under the customer's name section, the restaurant employee who rang up the order used the racial slur "lady chinky eyes" to describe her.