Wednesday, February 29th, 2012
(The Guardian) For someone who holds the relatively modest position of county sheriff, Joe Arpaio has received an astonishing amount of attention from this year's Republican presidential candidates.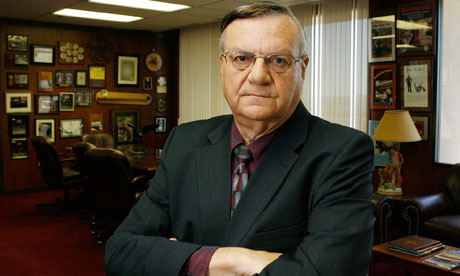 He has been wooed by Michele Bachmann, Herman Cain and Rick Santorum, who all made pilgrimages to Arizona to see him in person, Santorum as recently as last week. Rick Perry invited him to tour Texas with him and Mitt Romney, for whom he acted as Arizona campaign chair in 2008, has also been in contact.