Tuesday, April 30th, 2013
(Guardian) An Asian American fraternity has revived allegations of racism at the University of California, Irvine, by making a parody music video in blackface and posting it on YouTube.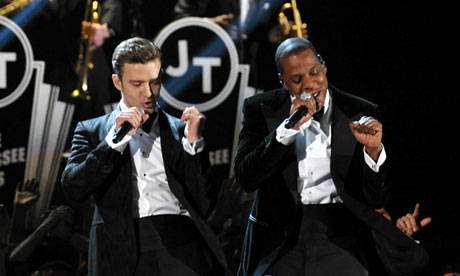 Four members of the Lambda Theta Delta fraternity recorded a homemade skit in which one wore black makeup to impersonate Jay-Z, prompting recriminations and apologies. The students said the parody of the Jay-Z and Justin Timberlake song Suit and Tie was intended as harmless fun but student organisations and university authorities condemned it as insensitive and racist.
"We'd like to point out that this blackface video isn't the first, nor is it the last, example of racism that's been shown on this campus," Ainaria Johnson, co-chairwoman of UCI's Black Student Union, told the Daily Pilot. Johnson noted that a second video on the fraternity's YouTube page featured a blackface.
In 2011, a chef at the university caused a spat by serving fried chicken and waffles, an African American culinary stereotype, to mark Martin Luther King day.