Friday, February 28th, 2014
(Huffington Post) It's time to separate race and U.S. firearms policy.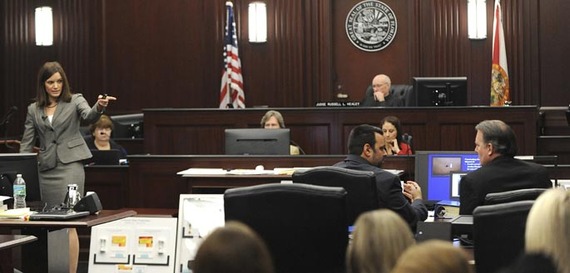 Racial disparities exist throughout the American judicial system. As I've written before, African Americans are more likely than white Americans to be stopped and frisked, to have their car searched at a traffic stop, to be arrested and convicted on a drug offense (even though they are less likely to consume illegal drugs — see Fig. 18here), and to receive the death penalty.
But it wasn't until the shooting of Trayvon Martin and George Zimmerman's subsequent trial that another huge racial disparity became evident. African Americans who kill a white victim are 10 times less likely to be deemed justified in killing than whites who kill a black victim. The recent trial of Michael Dunn, who was charged with the murder of Jordan Davis, pushed the issue back in the spotlight.
That disparity is not proof that there is racial animus in criminal justice system case processing. But potential sources of any disparity need to be examined empirically, and the magnitude of this disparity is so large that it warrants particular attention.