Ole Miss Frat Behind Racist Noose Incident Gets Shut Down
(Gawker.com) A fraternity chapter at the University of Mississippi has been shut down after three members hung a noose around the neck of a statue of James Meredith, the university's first-ever black student.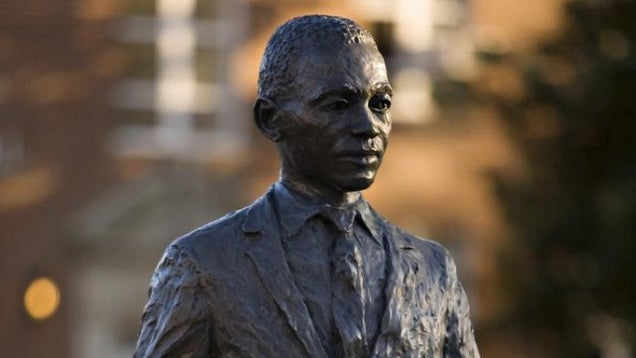 A pre-2003 Georgia state flag, featuring the Confederate battle emblem, was also draped over the statue's face.
After an investigation, Sigma Phi Epsilon has decided to close its Ole Miss chapter, the University said Thursday. The three students responsible, who are all from Georgia, have beenkicked out of the fraternity, CBS News reported.
The school is pursuing disciplinary action against the students, according to an Ole Miss spokesman. The FBI is also investigating.