Tim Tebow: If Tebow Was African-American, Would He Be a Starting QB in the NFL?
(Bleacher Report) Denver Broncos head coach John Fox recently stated about his quarterback Tim Tebow, "If we were trying to run a regular offense, he'd be screwed."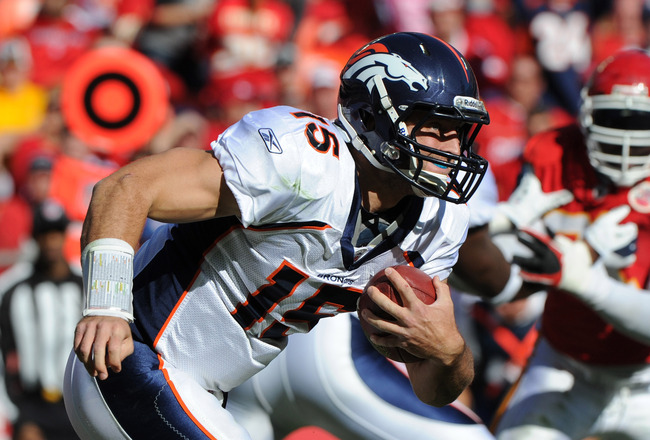 Nice vote of confidence, huh?
Let's face it folks: Even though the Denver Broncos are 3-1 with Tebow as the starting quarterback, it is all but apparent he is not equipped at this point to be a starting quarterback in the NFL.
Period.
Against my Kansas City Chiefs, Tebow completed just 2-of-8 passes for the entire game: Yes, one was for a touchdown, but even a broken clock is right twice a day.
The Broncos ran the ball a staggering 55 times against the Chiefs defense. Despite Tebow's inept play the team still managed to win. Tebow is getting a bulk of the credit but the Broncos defense and running game is putting them in a position to win for the most part, not Tebow's play.
Despite being a two-time National Champion and a Heisman Trophy winner as a Florida Gator, some felt Tebow's success would not translate into NFL stardom. I was one of the doubters. But for some odd reason Josh McDaniels grabbed Tebow in the first round last year and now Fox is stuck with him.
Tags: black, Charlie Ward, Denver Broncos, football, nfl, quarterback, Tim Tebow