'Nightingale' Casting Controversy: Asian American Actors Criticize Lack Of Asian Actors
(Huffington Post) A new workshop production of "The Nightingale" by Duncan Sheik and Steven Sater at the historic La Jolla Playhouse in California is striking nerves in the Asian American community.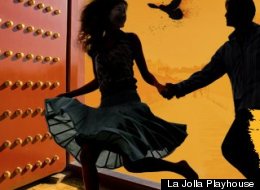 The show, which was adapted from a short story by Hans Christian Anderson and is set in ancient China, has amassed critics vocal about the lack of actual Asian actors present on stage. The lead role of a Chinese monarch is being played by a white actor, and the rest of the cast is multiethnic.
Most of the grievances have been aired on the theater company's Facebook page. "Would you cast non African American people in the roles of 'The Color Purple' or an August Wilson play or 'Topdog/Underdog'???" wrote one commenter. "I am eagerly anticipating your multiracial, non-traditionally cast production of Glengarry Glen Ross! Should be outstanding!" wrote another.
Tags: Asian American, casting, diversity, The Nightingale