Sunday, May 23rd, 2010
Republican National Committee Chairman Michael Steele says he was not comfortable with Rand Paul's views on civil rights.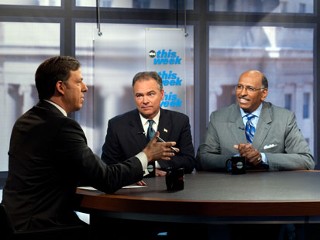 Steele's comments came during a fiery debate with Democratic National Committee Chairman Tim Kaine on "This Week."
Paul, who won the Republican Senate primary in Kentucky on Tuesday, drew criticism for his comments suggesting the 1964 Civil Rights Act perhaps was too expansive in insisting private businesses not discriminate.
"I like the Civil Rights Act in the sense that it ended discrimination in all public domains," Paul said in April.
"I abhor racism, I think it's a bad business decision to ever exclude anyone from your restaurant," he told the Louisville Courier Journal, "but at the same time I do believe in private ownership."