Wednesday, October 24th, 2012
(Huffington Post) Lots of people use the word "Chicano," but what exactly does it mean?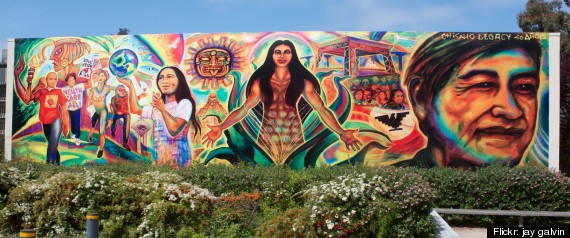 Scholars can't pinpoint the word's origins, but there are at least two theories, according to Tejano historian Arnoldo de León. Some think the word may trace its roots all the way back to the Nahuatl term "Meshico," the indigenous word better known for evolving into the modern-day word "Mexico." Others think "Chicano" is just a variation of the Spanish "mexicano."
Whatever its origins, Mexican Americans have used the word "Chicano" to describe people of Mexican origin living in the United States since the early twentieth century, de León writes. Originally wealthier Mexican-Americans used the term as a pejorative, a way to describe Mexican-Americans of lower social standing (likely with some racial overtones).