Friday, March 30th, 2012
(The Guardian) The New York City police department is facing a federal class action lawsuit over the expansion of its controversial stop-and-frisk program into residential buildings largely populated by African Americans and Latinos.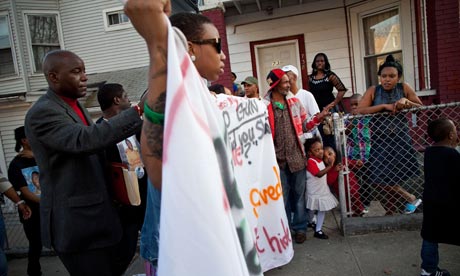 On Wednesday the New York Civil Liberties Union, LatinoJustice PRLDEF and The Bronx Defenders set their sights on Operation Clean Halls, an element of the department's stop-and-frisk program that allows police officers to conduct patrols inside thousands of residential buildings throughout the city.
Filed on behalf of 13 black and Latino New Yorkers and a class of similarly situated individuals, the suit accuses the NYPD of systematically violating the constitutional rights of hundreds of thousands of New Yorkers. The suit is the third major legal challenge to the department's stop-and-frisk program in the last five years.