Wednesday, August 14th, 2013
(The Guardian) A New York judge ruled Monday that "stop-and-frisk" searches carried out by city police are unconstitutional – and ordered that a federal monitor be brought in to oversee their reform.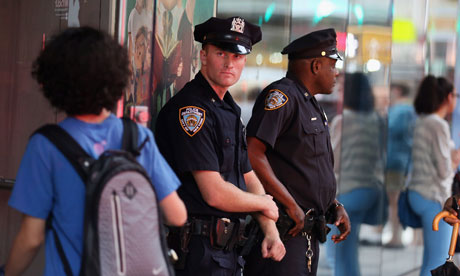 In a major victory for civil rights activists who have long contended that stop-and-frisk amounts to racial profiling, US district court judge Shira Scheindlin said the stops violated individuals' right to privacy and equal treatment under the law.
She added that testimony had led her to believe that the NYPD carries out more stops of black and Hispanic residents, "even when other relevant variables are held constant".
"This is so even in areas with low crime rates, racially heterogenous populations, or predominantly white populations," Scheindlin ruled.