Graduates from ethnic minorities face an even harder time
(The Guardian) Life for an ethnic minority graduate in 2012 isn't easy. Each step along the way to finding a graduate job, from deciding if it's financially viable to go to university in the first place, to applying for a place and then finding a job afterwards, ethnic minority students are at a distinct disadvantage. The discrepancies are shocking.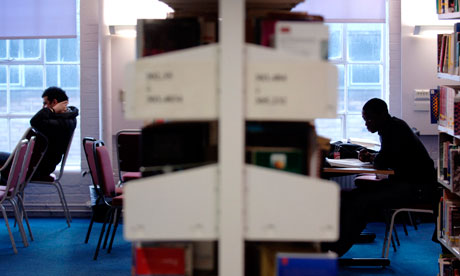 Some tuition fees have trebled, putting a university education out of reach for many, and if you come from an ethnic minority background you are twice as likely to be in a low-income household. Being able to afford university is just the first challenge for ethnic minority students.
Tags: college, employment, ethnic minority, graduate, jobs, university