Restaurant Employee Fired For Facebook Post That Called Native Americans Bad Tippers
(Huffington Post) Two employees at a Famous Dave's barbecue restaurant in Bismarck, N.D. were fired this week after a racially charged Facebook post went viral. The post included a photo that shows Famous Dave's employee Andrea Casson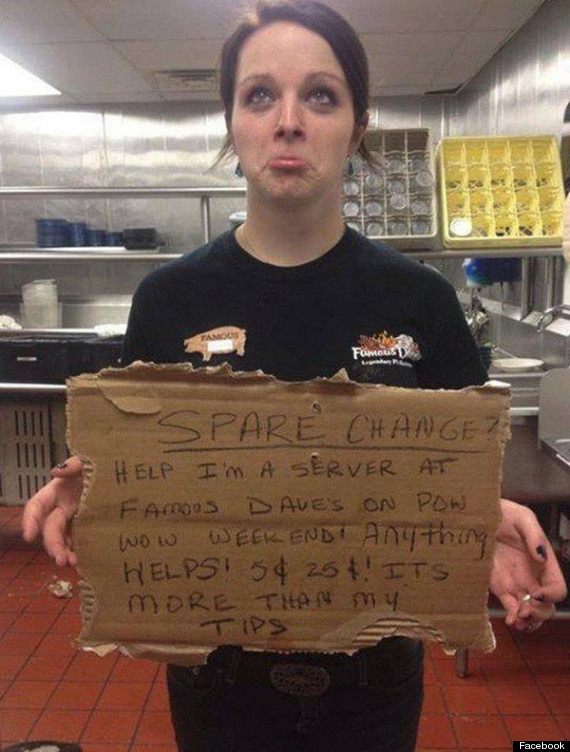 Last weekend, Bismarck hosted United Tribes International Pow Wow, a festival that attracts tens of thousands of Native Americans to the area, according to The Consumerist.
The employee denies creating the cardboard sign, but she doesn't deny posing for the picture.
"One of my friends that worked there as well came to visit, and she asked me to hold this poster up, so she could send a Snapchat," Casson told KMOT 10.